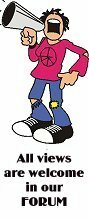 GO TO

TOWN COUNCILLORS
names and addresses

TOWN COUNCIL
WEBSITE
(archive)



LOCAL
CHIPPY NEWS
IS NOW HERE




All phone numbers on this site are code unless shown otherwise.

OTHER CHIPPY WEB SITES

Comments, Ideas,
Criticisms, Articles


Finding us
A "secret" road
Description
Map of Chippy
Stay in Chippy
Stay nearby
Holiday Cottages
Things to see
Chippy's Pubs
Pubs Nearby
Restaurants
Some History

LOCAL
NEWS PAGE



LOCAL WEATHER
STATION


TOWN INFO
Census Info

BUS & RAIL

CLUBS & SOCIETIES


BUSINESS DIRECTORY

OUR MP


LOCATIONS
DRINKING/EATING

Visit the
Theatre Website


CATCH UP WITH
PREVIOUS
ARTICLES

FAREWELL TO SYDNEY SCARSBROOK
SYDNEY PASSES ON
Sydney Scarsbrook died at 7 o'clock this morning (July 17th) in the John Radcliffe. He has been ill for many months but still his passing has come suddenly to us all. He seemed to be successfully fighting on. He was full of accounts of how he was coping with the enormous quantity of pills he was taking and stories of the magical chair that could stand him upright. He had an amazingly resilient attitude to his health problems and was deeply grateful for all the help he was getting from his doctors and the Health services. Until very recently he was out and about in the town. As President of the Chippy Tory Association he was manning Conservative stalls in the Market Square and putting David Cameron right on his policies. He regularly sampled the ale and swapped gossip at the Crown and seemed to be spending a lot of time collecting up the many bits and pieces of historical photos and press cuttings which he had lent out to different people. More recently as he has been in and out of hospital Sydney has been keeping tabs on things by telephone. He always had good inside information and loved swapping poltical chat. It seems incredible that we won't be exchanging stories ever again. Its not long since he made a last trip with his great friend John Hannis to the battlefields of Belgium. That was a trip you sensed Sydney was determined to make despite his illness. Sydney was a tough 'un alright! There are stories to be told and appreciations to be written. For the moment there is just a sense of shock that one of the town's really great characters has left us. Our deepest sympathy goes out to his wife and family.
Sydney's funeral will take place at Holy Trinity Church, London Road, Chipping Norton at 1.30pm on Monday 30th July 2007. Donations to British Heart Foundation, in lieu of flowers, to A L Sole & Sons.
Rest in peace old friend. Cheers!

There was an absolutely packed Holy Trinity Church today to say a final goodbye to Sydney Scarsbrook. A quiet and beautifully dignified service began with "We plough the Fields and Scatter" which Father Hull said would remind us of the essential country boy that Sydney had always been. John Hannis gave an account of Sydney's full and eventful life. Born in Rockhill, as a boy he attended the church we were sitting in, a lover of animals and occasional winner of prizes in the Chippy Fur and Feather Competition (if I heard that right!), a temporary exile to Birmingham, a teenage soldier first in the Ox and Bucks and then the Devonshires, saw active service and was later based in Northern Ireland. Met and married his WRVS sweetheart in Chadlington and stayed married to her for nearly 60 years. A haulier throughout his working life. Father, grandfather and later famously a race horse owner! In his distinguished retirement Sydney became Life President of the local Conservative Association - whose members were present in numbers today. It will be impossible to replace him. Sydney was a proud member of his regimental Association and the British Legion. In the last twenty years he travelled many times to Europe with John Hannis - for war commemorations. Only three months ago in May he was in Leiden for what was to be his last trip. His hostess on that occasion (and many previous ones) came over for the funeral service and gave us a delightful address recounting some of the mischievous scrapes which an irrepressible Sydney continued to get into on his various visits to Holland. Growing old gracefully was not his style! What everybody agreed was that Sydney was certainly a "character". They threw away the mould when they made Sydney and we will miss him very much. We sang "Abide with Me" and they carried Sydney out of the beautiful sunlit church. Preceded by a British Legion Standard Bearer, the coffin was draped in a Union Jack and there was one solitary wreath of Red Flanders poppies. All so fitting. So right. The mourners made their way down to the Crown and Cushion to an event which - I was told - Sydney had pre-planned himself with the help of his great mate and fellow racehorse owner Jim. Rest in peace old friend. Cheers!