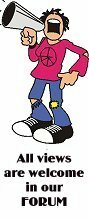 GO TO

TOWN COUNCILLORS
names and addresses

TOWN COUNCIL
WEBSITE
(archive)



LOCAL
CHIPPY NEWS
IS NOW HERE




All phone numbers on this site are code unless shown otherwise.

OTHER CHIPPY WEB SITES

Comments, Ideas,
Criticisms, Articles


Finding us
A "secret" road
Description
Map of Chippy
Stay in Chippy
Stay nearby
Holiday Cottages
Things to see
Chippy's Pubs
Pubs Nearby
Restaurants
Some History

LOCAL
NEWS PAGE



LOCAL WEATHER
STATION


TOWN INFO
Census Info

BUS & RAIL

CLUBS & SOCIETIES


BUSINESS DIRECTORY

OUR MP


LOCATIONS
DRINKING/EATING

Visit the
Theatre Website


CATCH UP WITH
PREVIOUS
ARTICLES
"PEOPLE JUST DON'T DO THINGS LIKE THIS ANYMORE..."

That's what Maureen Shepherd said after looking round the TEXTILE TREASURES exhibition - organised on Saturday in the Town Hall by GIRLGUIDING WYCHWOOD, "A phenomenal amount of work, incredible patience and great quality. Be sure to see it. " The show now moves to the Methodist Hall Burford on October 23rd and 24th and Woodstock Town Hall on October 30th.





The idea for an exhibition began when several Guider members started re-discovering exquisite christening dresses and wedding gowns in their attics. Interest grew. Members unearthed dresses, quilts and knitted blankets which had been handed down within families. Everything in the show is local - privately owned and beautifully made.



Sheila Parker - taking a break from the NO CUTS Hospital Campaign - and Brenda Morris - with a day off from the Museum - are manning the Refreshments counter. They represent the Trefoil Guild - experienced Guiders committed to helping the Guides. Judith Graeme of Charlbury appreciates the superb work on one of the wedding dresses. On the right is a huge piece of embroidery featuring a splendid dragon and representations of many real life residents of Burford - made for the Jubilee.





The Wychwood District Organisers - Christine Halliday, Leah Fowler and Bridget Walton.
Chief Organiser was Jenny Beacham who had slept in the hall overnight along with Bridget to safeguard the precious exhibits. Jenny skilfully succeeded in evading my camera. On the door was Kay Siders who is working towards a Leadership role with the Kingham Brownies. The Mayor of Banbury Surinder Dhesi came to visit and was shown around by Chippy Mayoress Peta Simmons and Mayor Don Davidson



A family of three were visiting from Enstone - Tessa with her two Guide daughters Emily (left) and Yvonne (right). Emily was fascinated by the show - and particularly the chance to see some of the "historic" uniforms and badges - like the collection sewn on to the sleeve of an old Guide shirt. Emily patiently explained to your old fogey correspondent that there are no badges these days - only "Go for it" cards. Hmm. And lastly the brand label on the Tweed produced at Bliss Mill. Those were the days. If you missed the exhibition try and catch it in Burford or Woodstock. Its well worth it.
____