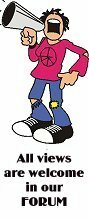 GO TO

TOWN COUNCILLORS
names and addresses

TOWN COUNCIL
WEBSITE
(archive)



LOCAL
CHIPPY NEWS
IS NOW HERE




All phone numbers on this site are code unless shown otherwise.

OTHER CHIPPY WEB SITES

Comments, Ideas,
Criticisms, Articles


Finding us
A "secret" road
Description
Map of Chippy
Stay in Chippy
Stay nearby
Holiday Cottages
Things to see
Chippy's Pubs
Pubs Nearby
Restaurants
Some History

LOCAL
NEWS PAGE



LOCAL WEATHER
STATION


TOWN INFO
Census Info

BUS & RAIL

CLUBS & SOCIETIES


BUSINESS DIRECTORY

OUR MP


LOCATIONS
DRINKING/EATING

Visit the
Theatre Website


CATCH UP WITH
PREVIOUS
ARTICLES
Chunky Townley (Conservative) says good luck to Sue Bartholomew (Chippy First) on the Town Hall steps

When he was asked by Tory party headquarters to explain this cross-party indiscipline Chunky replied "But Sue is my favourite hairdresser!" Anyway the best wishes paid off and Sue was duly elected.


RESULTS
1404 turnout. 28.1%


Honor STOBART

669

ELECTED

Sue BARTHOLOMEW

516

ELECTED

Floogie SMAR

T

503

ELECTED

H

asan

JUNED

494

Annie

ROY-BARKER

483

Alex CORFIEL

D

394

Charles

WATSON

353

Oliver HERRIN

298
The new face of Chippy Town Councillors - young, attractive, feminine and cheerful. Move over the old brigade!

Above: Councillors Kristel Withers (left) and Sue Bartholomew enjoying the sunshine outside the Town Hall today. Sue was elected to the council for Chippy First at her first attempt - just like Kristel two years ago.
Below: Councillor Kristel Withers (left) joins newly-elected Tory Councillor Honor Stobart (centre) and Councillor Hilary Williams on the Town Hall steps.

Chippy First lead the way

3 April 2009
CHIPPY First has become the largest party on Chipping Norton Town Council following yesterday's (Thursday)elections.
An election was held to fill three seats following the resignations of Pat Lake and John Grantham and the death of Graham "Misker" Birks. Ten candidates put themselves forward to fill the vacancies and Honor Stobart (Con), Sue Bartholomew (Chippy First) and Floogie Smart (Chippy First) were elected.
It brings the number of Chippy First councillors on the council to six of a possible 16 seats.