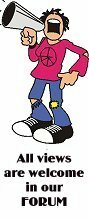 GO TO

TOWN COUNCILLORS
names and addresses

TOWN COUNCIL
WEBSITE
(archive)



LOCAL
CHIPPY NEWS
IS NOW HERE




All phone numbers on this site are code unless shown otherwise.

OTHER CHIPPY WEB SITES

Comments, Ideas,
Criticisms, Articles


Finding us
A "secret" road
Description
Map of Chippy
Stay in Chippy
Stay nearby
Holiday Cottages
Things to see
Chippy's Pubs
Pubs Nearby
Restaurants
Some History

LOCAL
NEWS PAGE



LOCAL WEATHER
STATION


TOWN INFO
Census Info

BUS & RAIL

CLUBS & SOCIETIES


BUSINESS DIRECTORY

OUR MP


LOCATIONS
DRINKING/EATING

Visit the
Theatre Website


CATCH UP WITH
PREVIOUS
ARTICLES
O COME ALL YE FAITHFUL.....
First the good news. Despite a whopping bill for refurbishing the town's playgrounds (around 40,000), the Town Council has managed with some judicious cost cutting and tight housekeeping - under the skilful guidance of our very own financial guru Councillor Lake - to keep the increase in precept down to 3% or 1.50 per Band D household for the coming year. Even Graham Birks was left speechless. He had booked to address the council and was planning a good earwigging on the need to avoid any hike in the local rate. Instead he said that it was obvious the Council had complied with all his demands so he would restrict himself to wishing everyone a Happy Christmas. A nice seasonal touch. The Tory district councillors and county councillor have obviously given up on the Town Council. None of them were there. There were no apologies and no Christmas Wishes. What a crowd of Scrooges. They were probably all off making seasonal whoopee somewhere. It was left to District Councillor Eve Coles to talk for the senior political establishment. She concentrated on the continuing saga of the Town Hall loos. The horror story that emerged from her report was that the new cubicles in the ladies loo have been made so solid and vandal proof that when an unfortunate resident was trapped in one recently (because the lock didn't work) it was impossible for her to budge the door. She could not be heard raising the alarm and seemed set for a lengthy incarceration. Supposedly there should be a panic button installed but Eve Coles told us she couldn't find one - and nor indeed could the lady trapped in the lavatory. So - without wishing to scaremonger - the moral for all local ladies seems to be "Beware" and take a whistle with you if you visit. Then our new friendly Police Liaison Officer Councillor Osmond - looking uncannily like Father Christmas - brought us news from the town crime fighting front. The Police were doing sterling work and arresting teenagers right left and centre. They had even put a name to one in a Press Release which showed just how fearless they had become. However we shouldn't get too excited about a new era of openness or anything. The "Update" carried a prominent health warning..."This report must not be reproduced on any website". So much for improving communications. Councillor Osmond explained that despite the fact that the Town Council had requested a meeting with the Police they were not yet ready to attend a Council Meeting because they were involved in an "Engagement" exercise. They needed the results from that before they could discuss anything. "Whats an engagement exercise " was the unanimous cry from councillors. "Its research using a questionnaire to find out what people want from the Police" explained the Police Liaison Officer "I completed one myself". "So what are the questions in this questionnaire" asked the councillors who were keen to know what this vital information was that was delaying their meeting with the Police. "I can't remember" said the Police Liaison Officer "I fill out so many forms and questionnaires these days. I can't be expected to remember every one!" It wasn't at all clear whether the results from the engagement exercise would be available in time for the

public Community Safety workshop

which the mayor is supposed to be arranging (Action 1 in the 18-point Police Action Plan) originally promised in November. But it rather looks as if the Police don't want to meet the Town Council - they prefer to deal with the Mayor on her own. "Are we still getting these late-night extra police on Thursday, Friday and Saturday evenings Because after a very encouraging start nobody seems to be seeing them any more". At this point,

Hilary Williams -

Councillor Osmond's only other Conservative councillor colleague present in the room (because Councillors Wilkes and Butterworth were also taking the night off) - leapt in with an amazing rib-tickling personal anecdote which had us all rocking with jolly seasonal laughter. Hilary's husband on a recent bitterly cold night had taken off along West Street to the off licence around ten o'clock. He had sensibly put on a jacket with a hood as protection against the Chippy winds. Before he had travelled very far, he felt a tap on his shoulder. "Allo, Allo, Allo" said a voice of authority "and where do you think you are going at this time of night young man" Definite proof that the cops are out on Chippy streets, late at night, stopping characters up to no good. Hilary did not report how her husband felt about it all. Which only left time for Councillor Evans to report on the Partnership's latest initiative. The Partnership has started a Youth Forum which wants to hold chill-out sessions once a week in the Town Hall. They are planning to spend 4,000 (net after any income) on this scheme during next year and say it would be viable if only 10 people turned up regularly. This would represent a subsidy of 400 per head for a few lucky youngsters. Say that again slowly....400 per head. The world's going mad. The Partnership is the organisation to which the Town Council recently gave 3,000!! Which makes something of a mockery of the Council's careful cost cutting efforts to keep the Precept down. As if to prove that expense is no object in local government the whole council retired next door to a feast of sausage rolls and yummy doorstep sandwiches. The Mayor made a seasonal speech and we all loudly toasted the town. What a great place we live in!!