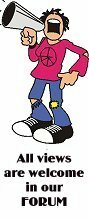 GO TO

TOWN COUNCILLORS
names and addresses

TOWN COUNCIL
WEBSITE
(archive)



LOCAL
CHIPPY NEWS
IS NOW HERE




All phone numbers on this site are code unless shown otherwise.

OTHER CHIPPY WEB SITES

Comments, Ideas,
Criticisms, Articles


Finding us
A "secret" road
Description
Map of Chippy
Stay in Chippy
Stay nearby
Holiday Cottages
Things to see
Chippy's Pubs
Pubs Nearby
Restaurants
Some History

LOCAL
NEWS PAGE



LOCAL WEATHER
STATION


TOWN INFO
Census Info

BUS & RAIL

CLUBS & SOCIETIES


BUSINESS DIRECTORY

OUR MP


LOCATIONS
DRINKING/EATING

Visit the
Theatre Website


CATCH UP WITH
PREVIOUS
ARTICLES
A flock of long-tailed tits have taken up residence in the tree by the pedestrian crossing in the Market Square. Hundreds of them. What a daft place to pick. They couldn't be more exposed. Will they survive the severe cold snap heading our way tomorrow night Could some expert explain what they are up to. Is this just a big speed dating session before they all go off and build their nests - hopefully in more sheltered spots. Dave Hawtin took this superb picture the other evening.

PC Simon Towers who is (amongst other things) our Police Wildlife officer writes this morning to tell us:
With regard to your picture of the long tailed tits I think you may find they are wagtails who have over-wintered in Chippy in those trees for many years and only come in when the weather is very cold. Hope this helps. Simon
Well Dave it looks as if we may have to withdraw your Birdspotting Badge (First Class)
Long-tailed tit spends winter in w

oodland, hedgerows, parks and gardens, often joining with other tit species.

Pied Wagtail -

Large winter roosts may be found in reedbeds, bushes and even trees in urban areas.