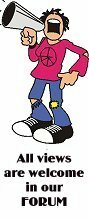 GO TO

TOWN COUNCILLORS
names and addresses

TOWN COUNCIL
WEBSITE
(archive)



LOCAL
CHIPPY NEWS
IS NOW HERE




All phone numbers on this site are code unless shown otherwise.

OTHER CHIPPY WEB SITES

Comments, Ideas,
Criticisms, Articles


Finding us
A "secret" road
Description
Map of Chippy
Stay in Chippy
Stay nearby
Holiday Cottages
Things to see
Chippy's Pubs
Pubs Nearby
Restaurants
Some History

LOCAL
NEWS PAGE



LOCAL WEATHER
STATION


TOWN INFO
Census Info

BUS & RAIL

CLUBS & SOCIETIES


BUSINESS DIRECTORY

OUR MP


LOCATIONS
DRINKING/EATING

Visit the
Theatre Website


CATCH UP WITH
PREVIOUS
ARTICLES
WEST ST SURGERY RANKED NO 1

DOCTORS at a Chipping Norton surgery were celebrating this week after scoring the highest mark possible in the newly published GP performance tables. They were ranked top surgery in North Oxfordshire. The more points scored, the more money they get. The maximum number of points available is 1,050. West Street Surgery scored 1050 - 100 per cent of available points in the Quality and Outcomes Framework, which awards points for performance in areas such as appointment times, chronic disease care and practice organisation. Dr Jonathan Moore (pictured above with Wendy Brown, Di Waller and Annette Pinfold) from West Street Surgery said: "We are absolutely delighted. "We have very good practice staff who went way beyond the call of duty to make sure everything was done." He said the targets had meant more administrative work at the practice. "Obviously the more work you put in, the more you are going to achieve," he said. Under the the new system, introduced by the Government this year, GPs will get funding according to how well they score in the tables. The White House Surgery scored 970.5 points and was ranked 13th in North Oxfordshire.
Nigel Webb, from the North Oxfordshire PCT Partnership, said the new league tables would be useful for both Cherwell Vale and North East Oxfordshire PCTs .
He said: "In north Oxfordshire we have high performing GPs and are pleased that we have scored so well in this assessment.

"This kind of assessment is a great help to PCTs as it provides data we didn't have before, across the whole of the north Oxfordshire area. "We can use it to improve public health services and improve further the health care patients receive."