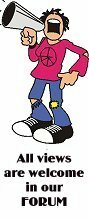 GO TO

TOWN COUNCILLORS
names and addresses

TOWN COUNCIL
WEBSITE
(archive)



LOCAL
CHIPPY NEWS
IS NOW HERE




All phone numbers on this site are code unless shown otherwise.

OTHER CHIPPY WEB SITES

Comments, Ideas,
Criticisms, Articles


Finding us
A "secret" road
Description
Map of Chippy
Stay in Chippy
Stay nearby
Holiday Cottages
Things to see
Chippy's Pubs
Pubs Nearby
Restaurants
Some History

LOCAL
NEWS PAGE



LOCAL WEATHER
STATION


TOWN INFO
Census Info

BUS & RAIL

CLUBS & SOCIETIES


BUSINESS DIRECTORY

OUR MP


LOCATIONS
DRINKING/EATING

Visit the
Theatre Website


CATCH UP WITH
PREVIOUS
ARTICLES

OXFORDSHIRE AMBULANCE SERVICE
AMBULANCE STATIONS....again!

The Story so far: Oxfordshire Ambulance NHS Trust want to close the ten existing Oxfordshire ambulance stations (including Chippy's) and sell them off. They then propose to establish three mega stations near Oxford, Banbury and Didcot. To make the sums work the Trust will be selling freeholds and acquiring leaseholds. (Just for interest Chippy's station was originally paid for by local public subscription). This thinking has clearly not been generally accepted since the latest version of the WEST OXFORDSHIRE LOCAL PLAN (just published) still provides permission for a new Chipping Norton ambulance station next to Cromwell Park. People in Chippy are worried about increased call-out and journey times with the new ambulance plan. The staff are opposed. Consultation is happening at the moment. As part of the consultation process John Nichols, Chief Executive of the Oxfordshire Ambulance NHS Trust met the WODC recently. The Council ended up by NOT supporting the proposals.

OXFORDSHIRE AMBULANCE SERVICE
John Nichols, Chief Executive of the Oxfordshire Ambulance NHS Trust met the WODC on 4th June. Here are some extracts from the minutes:

Mr Nichols said that current best practice was that ambulances did not respond to incidents directly from stations but from standby locations throughout their operational area. He explained that the majority of stations had been inherited from Local Authorities in 1974 and were in town centre locations which were no longer appropriate for current operational methods. In order to respond to incidents quickly, ambulances needed to be located at the edge of urban areas, not at the centre, so that they could react quickly to calls from within the towns or from the surrounding rural areas.
The resultant option favoured by the Trust aimed to provide three main start/finish locations for staff, provided with a wide range of support facilities, and a range of social amenity points located in the vicinity of existing standby locations. The social amenity points would provide facilities for crews whilst on standby to avoid the current situation whereby personnel remained in their vehicles at strategic locations throughout the area.
The changes were not intended as cost saving measures but were intended to enhance the level of service provided to the public and to improve the working environment for staff. He indicated that, from the capital receipt expected from the sale of the various sites set out in the document (some 1.3 million), approximately 1 million would be used to develop three new purpose-built facilities and the proposed social amenity points. The remaining 0.3 million would be retained for service developments. Initial findings had indicated that, as new premises would be leased not purchased, ongoing revenue costs were largely neutral.
Mr Nichols went on to explain that the cost of bringing the existing facilities up to a minimum satisfactory standard would be some 403,000 and that, as the Trust only received some 200,000 of capital each year, this represented a two year commitment.
Mr B J Norton indicated that his understanding was that staff did not support the proposals and believed that they would be detrimental to existing working conditions and were particularly concerned at the prospect of increased travelling times to work.
Mrs Chapman then enquired as to the cost of bringing the Witney and Chipping Norton stations up to standard and was advised that these would be some 52,950 and 39,500 respectively.
Mrs H R Hibbert-Biles asked if the locations of the proposed social and amenity points had been established and was advised that, whilst consideration had been given to the general location of these (predominantly on the edge of urban areas in the vicinity of existing standby locations), specific sites had not been identified. Both Mrs Hibbert-Biles and Mr I D Hudspeth expressed surprise that estimated costings had been produced without individual sites having been established but it was explained that these were generic costings based upon the nature of those in the general vicinity of existing standby sites.
Mr Nichols suggested that, for Witney and Chipping Norton, sites in the vicinity of the Bromag Industrial Estate in Witney and the main road junctions in Chipping Norton would be the most appropriate locations for social amenity points.
Mr Walker expressed some concern that adverse weather conditions, particularly in the north of the District, could prevent staff from reaching their workplace if the length of journeys to work was significantly increased.
He went on to ask how the proposals complied with the Governments policy of providing health care on a local basis and how they would ensure that response times to incidents in West Oxfordshire were not in excess of the laid down standards.
Mr Nichols recognised that physical and geographical constraints were such that it was more difficult to meet response targets in rural areas by virtue of the distances to be covered. However, he stressed that the proposed methods of operation differed little from those already in place.
Mrs H R Hibbert-Biles asked why similar arrangements to those proposed had proved unsuccessful in Berkshire. Mr Nichols put this down to the lack of public consultation, the differences in the geographical/demographic nature of the county and the failure to secure the support of staff.
WEST OXFORDSHIRE COUNCIL DECISIONS:
That the Oxfordshire Ambulance NHS Trust be advised that the Council is unable to support the proposals set out in the consultation document for the following reasons:
i) The Council remains concerned at the lack of financial information contained in the consultation document, particularly in respect of the alternative options rejected for further consideration.
ii) Members believe that the interests of staff will be adversely affected by the increase in travelling time to their primary place of employment that would result from the proposals and are concerned that they may be prevented from reaching the resourcing centres by adverse weather conditions in the winter months.
iii) The Council is concerned that the proposed working practices could have an adverse effect upon the delivery of ambulance services in rural parts of the district.
iv) The projected costs of the works necessary to bring the existing ambulance stations in Chipping Norton and Witney to the required standards do not appear to be excessive or prohibitive.
If you support our District Council
and tell him so.
Time for people in Chippy to back District Councillors in their opposition to Proposed Ambulance Station Closures

Councillors at West Oxfordshire District Council have expressed fears about the Oxfordshire Ambulance NHS Trust proposals to reorganise the ambulance service in Oxfordshire. This may include closing down stations in Chipping Norton and Witney and replacing them with 3 units at Banbury, Didcot and Oxford.

They were speaking following a public meeting held on 21 May where Mr John Nichols, the Trust's Chief Executive, outlined the Trust's proposals.

Cllr Hilary Hibbert-Biles said, "In an emergency, time is crucial. I am concerned that rather than improving response times in rural areas, the closures will have a detrimental effect on service. I need to be convinced that any proposals ensure all residents of West Oxfordshire have the best possible service."

Cllr Ian Hudspeth, new Cabinet Member for Health said," This is basically a cost cutting exercise to achieve targets at the expense of the rural areas."

Cabinet Member Cllr Louise Chapman said, "If this is a true consultation then the board must listen to the views of residents and staff and act accordingly." She called on members of the public to make their views known to the Trust.

Write to
John Nichols - Chief Executive
Oxfordshire Ambulance NHS Trust
Churchill Drive
Old Road
Headington
Oxford OX3 7LH



Where do our own councillors
Mike Howes, John Hannis and Eve Coles stand on this

ASK THEM!

In the last few months we have detailed four emergency cases in Chippy where the wait for an ambulance was around half an hour. Our local station is closed while theoretically a consultation process continues. Meanwhile the bosses congratulate themselves....

Ambulance trust uses cash wisely. Oxfordshire Ambulance NHS Trust has congratulated itself on running a tight financial ship despite increasing demand for its 999 services. At its board meeting in Banbury, chief executive John Nichols said the trust had run up a deficit of 123,000 on a budget of more than 12m. Trust medical director Dr Mike Ward praised this financial record. He said: "We are 1.1 per cent overspent, against a 10 to 15 per cent increase in demand. "If any other organisation in this country had managed to do this, they would have got a gold star. "It's not about giving ourselves a pat on the back, but we have to keep reminding ourselves how well we are doing."
Your friendly editor who gets very fussed about this issue recently applied for an advertised post as a non-executive director of the Oxfordshire Ambulance Trust, thinking his lifetime of senior management experience in big organisations might be of use. Twenty people applied. Five were selected for interview. Your editor was not among them. They have probably been reading this website. They should have said...Applicants with strong views not invited.

HERE WE GO AGAIN......
DEC 20th ....Oxfordshire's ambulance service has been criticised after an elderly woman was driven to hospital by a GP's receptionist when an ambulance failed to arrive. Ellen Scarsbrook, 78, broke her arm when she slipped on ice in Chipping Norton and passers-by took her to a nearby surgery to wait for an ambulance. Two hours later when the ambulance had still not arrived the surgery's receptionist took her to Banbury Hospital's accident and emergency in her own car. Ambulance managers admit they are failing to cope with a recent rise in 999 calls. Mrs Scarsbrook said after the accident: "I never call for ambulances, I don't worry them. When you want them at a time like this they're not there." Damian Jolly, Director of Operations at Oxfordshire Ambulance Service admitted that over the last two months they had not been meeting the government target of attending all 999 calls within eight minutes. "I make no bones about it, I'm quite open and honest - we are stretched," he said. "We have a limited amount of resources and there's been no additional funding this year for the ambulance service - it makes it very difficult and demanding for all staff within the OAS."