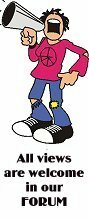 GO TO

TOWN COUNCILLORS
names and addresses

TOWN COUNCIL
WEBSITE
(archive)



LOCAL
CHIPPY NEWS
IS NOW HERE




All phone numbers on this site are code unless shown otherwise.

OTHER CHIPPY WEB SITES

Comments, Ideas,
Criticisms, Articles


Finding us
A "secret" road
Description
Map of Chippy
Stay in Chippy
Stay nearby
Holiday Cottages
Things to see
Chippy's Pubs
Pubs Nearby
Restaurants
Some History

LOCAL
NEWS PAGE



LOCAL WEATHER
STATION


TOWN INFO
Census Info

BUS & RAIL

CLUBS & SOCIETIES


BUSINESS DIRECTORY

OUR MP


LOCATIONS
DRINKING/EATING

Visit the
Theatre Website


CATCH UP WITH
PREVIOUS
ARTICLES

KEN NORMAN CYCLING DOWN THE NILE

CYCLING DOWN THE NILE...

Chipping Norton athlete... oh alright then... Lardie, Ken Norman, has set himself another huge objective: to raise 5,000 for Macmillan Cancer Relief by cycling 420km down the Nile (well, alongside it) in 5 days. Ken, 40, was an extra in the Vinnie Jones film "Mean Machine." When he saw the movie at the cinema he was upset as hed been replaced by a really fat actor. When he realised he hadnt been replaced after all he fell off his seat, joined a gym and decided to lose some weight. He thought hed raise some cash for charity doing so. In October 2003 along with 25 other Lardies Ken will cycle an average 52 miles a day in one of the most inhospitable environments on earth. Cycling on unmade Egyptian roads in temperatures of up to 33C over five consecutive days will undoubtedly take its toll on his backside.

Read more and sponsor Ken.



Fantastic achievement you guys!

A group of cyclists from Oxfordshire are celebrating after raising more than 70,000 for charity.

(Three of our local participants are pictured left)

"The Lardies" cycled along the River Nile in Egypt, an idea inspired by the death of their friend Paul Bithell, a group member who became terminally ill with cancer. The group has managed to raise 76,000 for Macmillan Cancer Research, which was 26,000 more than their original target.