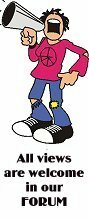 GO TO

TOWN COUNCILLORS
names and addresses

TOWN COUNCIL
WEBSITE
(archive)



LOCAL
CHIPPY NEWS
IS NOW HERE




All phone numbers on this site are code unless shown otherwise.

OTHER CHIPPY WEB SITES

Comments, Ideas,
Criticisms, Articles


Finding us
A "secret" road
Description
Map of Chippy
Stay in Chippy
Stay nearby
Holiday Cottages
Things to see
Chippy's Pubs
Pubs Nearby
Restaurants
Some History

LOCAL
NEWS PAGE



LOCAL WEATHER
STATION


TOWN INFO
Census Info

BUS & RAIL

CLUBS & SOCIETIES


BUSINESS DIRECTORY

OUR MP


LOCATIONS
DRINKING/EATING

Visit the
Theatre Website


CATCH UP WITH
PREVIOUS
ARTICLES
SKATE PARK VISIT IS CANCELLED
SO THE KIDS HAVE TO IMPROVISE!


"Where's the Skate Park then" I asked three young lads from Bledington sitting rather disconsolately outside the Leisure Centre. "Why do you want to know. Are you a skater" I hope I managed to look flattered by that idea. "The girl putting it up had a ramp fall on her foot and she got taken away in an ambulance so there was nobody to run it so it all had to be cancelled. They promised they would be back again in a couple of weeks time! Pity really because thirty kids had signed up for it" Very hard luck for the girl and an inauspicious start for West Oxfordshire's latest youth venture. But these likely lads had devised their own circuit in the Leisure Centre Car Park using existing concrete ramps with improvised jumps over flower beds. Almost as good as the real thing. Who needs a 200,000 mobile skateboard park anyway
Councillor Coles e-mailed to say ..."Had a message to say Janie has damaged ligaments and tendons in her foot and will be on crutches for some time but not broken any bones".
NEW DATE NOW FIXED
The Councils Skate n Climb team will visit Chipping Norton Leisure Centre on Saturday 29th October. This is a new date as the visit on Sunday 25th September was cancelled. This was because of an unfortunate accident when a member of staff was injured at Chipping Norton Leisure Centre. Children from all over the town were disappointed but it was promised that a new date would be arranged. The mobile skate park and mobile climbing wall will be open from 11am until 4pm. The skate park will be free all day as a good will gesture to all those who where disappointed on Sunday. The skate park will cater for both novices and experts. There is a large area of smooth tarmac for those who have never set foot on a board to pipe, flat bank and driveway for the more experienced. Safety helmets are compulsory and are loaned free of charge. The mobile climbing wall is a 28 foot mountain with different levels of climb including overhangs. All safety equipment is provided.
SKATE AND CLIMB FINALLY COMES TO TOWN



29th October On a cold blustery Saturday Mayor Don Davidson comes to inspect the mobile
Skate Park and the Climbing Wall which WODC have recently bought.



An apprehensive Councillor Eve Coles thinks about having a climb. Jayne Barringer - a Senior Supervisor - buckles up a keen Chippy climber. Russell Pratt who is in charge of the whole operation looks on


Councillor Hilary Biles takes off up the wall in confident style in the company of several intrepid youngsters. "Its not easy" she said.



Jayne tries to persuade Patrick Neale to give skateboarding a try - but Patrick wisely stays cautious in the presence of some real experts.