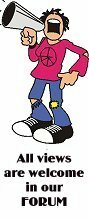 GO TO

TOWN COUNCILLORS
names and addresses

TOWN COUNCIL
WEBSITE
(archive)



LOCAL
CHIPPY NEWS
IS NOW HERE




All phone numbers on this site are code unless shown otherwise.

OTHER CHIPPY WEB SITES

Comments, Ideas,
Criticisms, Articles


Finding us
A "secret" road
Description
Map of Chippy
Stay in Chippy
Stay nearby
Holiday Cottages
Things to see
Chippy's Pubs
Pubs Nearby
Restaurants
Some History

LOCAL
NEWS PAGE



LOCAL WEATHER
STATION


TOWN INFO
Census Info

BUS & RAIL

CLUBS & SOCIETIES


BUSINESS DIRECTORY

OUR MP


LOCATIONS
DRINKING/EATING

Visit the
Theatre Website


CATCH UP WITH
PREVIOUS
ARTICLES

MUSEUM CELEBRATES NEW TREASURE TROVE



The way things were! The telegram to the Captain of the Fire Brigade at Chipping Norton reads....."FIRE. DRINKWATERS BLEDINGTON. SEND FIRE ENGINE AT ONCE" One of thousands of Chippy-related documents acquired by the Museum in the sale of Dennis Lewis's Collection at auction recently. This was a first opportunity on Wednesday evening to see just a few of them. Alan Watkins explained that the cataloguing, indexing and display of all the items bought will take a long time. The officers all seemed up for it. We are really lucky to have a group of people running the Museum who are so enthusiastic and committed - but who manage to enjoy it all as well. Despite the hurdles with which some people manage to litter their path. This was a thoroughly enjoyable evening - part celebration of the new acquisitions, part preparation for the hard work ahead.





The SOS telegram. The welcoming party. Alan Watkins and Shirley. Dermot Morris and Brenda - with Dermot looking and sounding in cracking form.






Brenda and David Nobbs. (I only said Smile David!) David is wearing a very elegant tie which (if I understood this right) was given to him by an American lady who he is doing a transatlantic Family History project with. He wants her to be able to see him wearing it on the Internet! Ted Jones and Paula Milford look through one of the new albums. 80 year old John Howse has discovered some documents about the wartime aerodrome which was on his wife's family's land.





Alan looks through some old papers with George and Sue Fawdry. Sue discovers an ad placed by George's father in 1911 for a cowman on their farm in Cornwell. "Not much has changed" says George "Still difficult to find good people" Margaret Howse organised things at Chippy Aerodrome throughout the war and found lots of fascinating material from that period.



Pauline Watkins listens to one of Dermot's anecdotes. Cyril Smart and Ray Simms - two old mates from schooldays in Portland Place sixty years back - thoroughly enjoying a trip down memory lane. It was a good evening