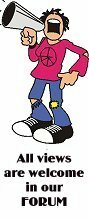 GO TO

TOWN COUNCILLORS
names and addresses

TOWN COUNCIL
WEBSITE
(archive)



LOCAL
CHIPPY NEWS
IS NOW HERE




All phone numbers on this site are code unless shown otherwise.

OTHER CHIPPY WEB SITES

Comments, Ideas,
Criticisms, Articles


Finding us
A "secret" road
Description
Map of Chippy
Stay in Chippy
Stay nearby
Holiday Cottages
Things to see
Chippy's Pubs
Pubs Nearby
Restaurants
Some History

LOCAL
NEWS PAGE



LOCAL WEATHER
STATION


TOWN INFO
Census Info

BUS & RAIL

CLUBS & SOCIETIES


BUSINESS DIRECTORY

OUR MP


LOCATIONS
DRINKING/EATING

Visit the
Theatre Website


CATCH UP WITH
PREVIOUS
ARTICLES

OPEN DAY AT WHIPWELL
SUMMER SUNDAY AT WHIPWELL 2004

George and Pam Hummer opened their beautiful garden once again in aid of the Lawrence Home Nursing Trust. Annette Lawrence was manning the entrance when we arrived. Everything was looking magnificent. Pam seems to have been busy with lots of new planting.....the sweet pea colours were something special, there's an interesting new water feature but the Old English Roses stole the show. George is in excellent spirits. It was great to see Tamara again - visiting town from Stroud and in fine form drawing the raffle numbers. Bill Turner was casting a professional (and approving eye) over things. Mike and Terri Howes were there looking tanned and well after a weeks holiday which had been to recover from the exertions of Mike's brilliantly successful re-election campaign. John Grantham - looking relaxed - was conserving his energy for a looming battle over the Hospital. Joan Lawrence was telling us about her exhibition of new paintings opening soon in Bloxham.......and there were lots of other lovely people enjoying the flowers and the sunshine. The carrot cake was superb. All in all a super way of spending a lazy Sunday afternoon before Wimbledon!






















_________________________________
OPEN DAY AT WHIPWELL 2003
On June 21st and 22nd Pam Hummer opened her delightful garden to visitors in aid of the Lawrence Home Nursing Team. Saturday was a gloriously sunny afternoon. The flowers were looking splendid and the carrot cake was superb. Most of all we were all really pleased
to find George in good spirits and much improved health.