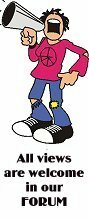 GO TO

TOWN COUNCILLORS
names and addresses

TOWN COUNCIL
WEBSITE
(archive)



LOCAL
CHIPPY NEWS
IS NOW HERE




All phone numbers on this site are code unless shown otherwise.

OTHER CHIPPY WEB SITES

Comments, Ideas,
Criticisms, Articles


Finding us
A "secret" road
Description
Map of Chippy
Stay in Chippy
Stay nearby
Holiday Cottages
Things to see
Chippy's Pubs
Pubs Nearby
Restaurants
Some History

LOCAL
NEWS PAGE



LOCAL WEATHER
STATION


TOWN INFO
Census Info

BUS & RAIL

CLUBS & SOCIETIES


BUSINESS DIRECTORY

OUR MP


LOCATIONS
DRINKING/EATING

Visit the
Theatre Website


CATCH UP WITH
PREVIOUS
ARTICLES

TOWN APPRAISAL

The Town Appraisal is available
as a PDF download
DOWNLOAD APPRAISAL (1.85 Mb)
Some advice to the unitiated and the cautious.......
To view this file (and then print it - if thats what you want to do) you will need the Adobe Acrobat Reader. This is probably already installed on your computer. If it is, in just the same way that your computer will automatically open up Microsoft Word when it is faced with a file called "something.doc", so it will open Acrobat Reader when it sees a file called "something.pdf". However, if you click on the link above and absolutely nothing happens, it probably means that you need to download and install Acrobat Reader on your computer. This is completely straightforward and is well worth doing since an increasing number of documents and brochures are made available in this format on the Internet. You can get instructions and download it from the link below.


The great advantage of pdf files is that they retain the original formatting, page layouts and graphics of the original document. However the files are really big. No problem if you have Broadband - but if (like me) you don't and are still working with a dial-up connection the Appraisal file will probably take ten minutes to download. So you need to be patient. Your computer will give you some indication that a download is going on. You may get the first couple of pages appear quite quickly. But you may be looking at a blank Acrobat Reader for a while. Be patient. (and just remember that this document would cost you a few pounds to buy from the Town Clerk). If things seem slow, don't click on the download link again because this will re-start the download process and you could be there forever. When all the pages have appeared don't forget to save the file on your own machine - if you think you may want to refer to it again. Roll on Broadband.