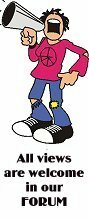 GO TO

TOWN COUNCILLORS
names and addresses

TOWN COUNCIL
WEBSITE
(archive)



LOCAL
CHIPPY NEWS
IS NOW HERE




All phone numbers on this site are code unless shown otherwise.

OTHER CHIPPY WEB SITES

Comments, Ideas,
Criticisms, Articles


Finding us
A "secret" road
Description
Map of Chippy
Stay in Chippy
Stay nearby
Holiday Cottages
Things to see
Chippy's Pubs
Pubs Nearby
Restaurants
Some History

LOCAL
NEWS PAGE



LOCAL WEATHER
STATION


TOWN INFO
Census Info

BUS & RAIL

CLUBS & SOCIETIES


BUSINESS DIRECTORY

OUR MP


LOCATIONS
DRINKING/EATING

Visit the
Theatre Website


CATCH UP WITH
PREVIOUS
ARTICLES
Dean.....the diving decorator



Dean (centre) with the BBC natural history
unit on location at Stoney Cove where the pike were filmed
Dean Burman writes: A short 10min film about me and what

I

've got up to filming the infamous pike will be shown on BBC2 on the 11th of January at 8:50pm.

I

t

will be shown

straight after the fantastic 'Natural

W

orld' series and is imaginatively titled

'Dean..the diving decorator' it was filmed back in October and will show some of the town including the market and the Chequers so people can see if they can spot anyone they know...Although they w

ill

have to be quick...It also features me doing my decorating day job, and chatting on location in Leicestershire where I filmed 'Lair of the Water Wolf' which has now scooped

6 international awards to date..

We are

still waiting on

the result from

Moscow !!
READ OUR PREVIOUS ARTICLES ABOUT DEAN
Dean Burman is now filming sharks.
Rather him than me!
Dean writes:
Just a quick note to let the good people of Chippy city know I'm appearing on BBC1
in
the 'Oneshow
"
on the 24th of November. Its a short interview that was filmed a couple of months ago down in Pembrokeshire. I was helping a friend shoot a DVD about British sharks for the 'Shark
T
rust' when
I
was asked by the 'Oneshow' to give an interview about diving around UK waters. It will feature, amongst others, my interview with presenter Miranda Krestovnikoff and some footage of me filming some of our native species around St Brides bay.



See the interview here: FF to 23mins