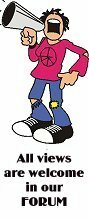 GO TO

TOWN COUNCILLORS
names and addresses

TOWN COUNCIL
WEBSITE
(archive)



LOCAL
CHIPPY NEWS
IS NOW HERE




All phone numbers on this site are code unless shown otherwise.

OTHER CHIPPY WEB SITES

Comments, Ideas,
Criticisms, Articles


Finding us
A "secret" road
Description
Map of Chippy
Stay in Chippy
Stay nearby
Holiday Cottages
Things to see
Chippy's Pubs
Pubs Nearby
Restaurants
Some History

LOCAL
NEWS PAGE



LOCAL WEATHER
STATION


TOWN INFO
Census Info

BUS & RAIL

CLUBS & SOCIETIES


BUSINESS DIRECTORY

OUR MP


LOCATIONS
DRINKING/EATING

Visit the
Theatre Website


CATCH UP WITH
PREVIOUS
ARTICLES

AMBULANCE RESPONSE TIMES

Regular visitors to this site will know that we have been getting pretty steamed up recently about plans for the Oxfordshire Ambulance Service - including the closure of the Chippy station. . Conservative District Councillor Mike Howes e-mailed MP David Cameron asking him to take a look at our comments.
David Cameron replied:



"V

ery good article. I am well aware of this problem and have met with the CEO and Chairman of the Ambulance Trust. I am very unhappy with their plans - and have said so. One thing I am pressing for is that the response times should be met in every postal area of the county - otherwise they just hang around the big conurbations".

If - like us - you too are worried about the effect that closures of ambulance stations will
have on response times in Chippy, its crucial you add your voice. Please take the time to either


(

Th

e

Oxfordshire

Community Health Council

)


or write to :

CHC

,

5th Floor

,

Seacourt Tower

,

West Way

,

Botley

,

Oxford OX2 It would also be good to and tell him you support his stand.


THE EDITOR GETS PERSONAL ABOUT AMBULANCE RESPONSE TIMES!


You will have to excuse the personal nature of this piece but I am still really steaming. Last Monday I was sitting in a Town Council Meeting pompously discussing proposals to re-organise the Oxfordshire Ambulance Service - including closing Chippy's station. The discussion centred around "response times" and how much they would suffer under the new plans. From memory, the new plan is that 80% of urgent (but not life-threatening) calls should be answered within twenty minutes. On Friday morning I found out everything I will ever need to know about response times. I had been pole-axed with a pain in my stomach that had me chewing the carpet and was of an intensity I just can't begin to describe. The fantastic Dr Hall had been prepared to come across from West Street Surgery and give me a morphine injection so although the torture had subsided I now just felt like death......waiting for an ambulance. It was an incredibly long twenty minutes. I cannot tell you how long it seemed. I simply don't think I could have survived that length of time in my original state of pain. I suspect that "twenty minutes" is something that may sound very reasonable to somebody formulating an action standard but is a quite different matter to an anxious person in pain waiting for help. Where did this "twenty minute" figure come from anyway and why should we settle for it Later in A&E swapping stories with other patients it became clear that an agonising wait for an ambulance after some bolt from the blue is not such an uncommon experience ....collapsed lung, gallstones, kidney stones, viral meningitis, heart attack.....they were all there in Banbury on the same day. And they weren't all pensioners either!

Lets make no mistake about this - whereas in the past a Chippy-based ambulance might have got to me in five or ten minutes, there is now absolutely no chance of this happening. The so-called Consultation exercise is a complete sham. The Chippy cuts have already been made and I'm told that there are now no ambulances based in Chippy - ever. All this talk of ambulances being positioned -away from their base - at strategic points around the area is a complete fantasy as far as Chippy is concerned. I'm told it just doesn't happen. Ambulances for Chippy come from Banbury which takes twenty minutes. From five to twenty minutes seems like an intolerable level of cut back in response times. My case had been designated an "amber" call - which means not life-threatening (although that's not how it seemed to me at the time). Had it been a "red" call the required response time is eight minutes.
This is from the Consultation document ...."These calls are now commonly know as Category "A" calls and we are expected to be at the scene of the incident within 8 minutes of receiving the call on 75% of occasions. In Oxfordshire we achieved this important national standard for the complete year, which is from 1st April 2002 to 31st March 2003. Our first presence at the scene may not be an ambulance, but could be either one of our paramedic motor cycles, a fast response car or properly trained community responder."

So if there is a Category A call in Chippy we know that eight minutes is impossible for an ambulance. So what exactly is the plan Has anybody seen a paramedic motor cycle and where exactly are they stationed Do we have any properly-trained community responders and can they deal with a heart attack or administer pain killing injections I am completely unconvinced that such provisions are in place but the Chippy ambulance cut back has already been made even as "consultations" proceed. Could we please know how many "Category A" calls have been made in Chippy in the last few months and how they have been dealt with Or is the truth of the matter that a Category A call from Chippy is one that will always end up as part of the 25% where the standard of 8 minutes is not met.

On "amber" calls it may be that from a bureaucratic or "statistical" point of view the difference between five minutes and twenty minutes of agony doesn't matter - but I now know better than that. I'm told that when the Oxfordshire Ambulance Service Chief Executive John Nichols was specifically tackled on the "problems" of Chippy he said that from the point of view of an efficient Ambulance Service, Chippy was not the place to live. Of all the issues flying around this town at the moment I just cannot see that there is a higher priority than saving the Ambulance Station. The District Council have queried its closure. The Town Council have objected. But the juggernaut strategy plan moves on. What kind of consultation process is this Its surely time now for us all to join the campaign.
READ MORE ABOUT ALL THIS


Finally a sincere word of thanks to Martin (who lives in Chippy) and his colleague. They were great! Their reassuring presence would have been even more welcome fifteen minutes sooner but its absolutely no fault of theirs that they are lumbered with a bureaucracy which seems more concerned about selling its property than minimising ambulance response times.

There's still just time to send Mr Nichols any comments on his plan. Do it now. Ask him not to close the Chippy Station. Just click on this link.


Oh and I'm feeling much better now too - thanks for asking!
Just a couple of days after the editor published his own experiences he received the following copy of a distressing letter written by Ken Norman to John Nicholls (Chief Executive Oxfordshire Ambulance Service). Ken has agreed to his letter being published here in the hope it may get people thinking more about just what is happening.
Dear Mr Nicholls

This weekend my Father-in-law was visiting us in Chipping Norton from Boston in Lincolnshire. On arriving at the soon to be closed Chipping Norton Swimming Pool he had a stroke whilst in the car park. I managed to get him to the Chippy hospital (heaven forbid that somebody has the bright idea of closing that) and the staff there were fantastic. What followed, however, was quite alarming. Charlotte one of the nurses proceeded to call for an ambulance (I assumed one would be with us within minutes - after all our local ambulance station is yards away - I thought). After being put on hold for an agonising couple of minutes she was eventually told that a crew was on it's way from Berkshire. This was not at all reassuring to hear. As it turned out an Oxfordshire ambulance eventually arrived 25 minutes after our arrival at the hospital to run him into the Horton at Banbury (which I could probably have reached within the time it took the ambulance to arrive.) I didn't feel that I could do this, however, as John (in his confused state) was constantly trying to open the car door compromising the safety of both of us. Those twenty five minutes were distressing for John, his wife (now widow) and my family. As the minutes ticked away I was feeling more and more guilty for not having run him straight to the Horton. As the plans for the town emerge its clear that the population is set to grow and indeed to age. McCarthy & Stone are planning to build more retirement homes in the area. We need more, not fewer amenities. Our taxes and and poll taxes rise over the rate of inflation year-on-year and yet the services and indeed the value we receive from our service providers is eroded at a faster rate. Please ensure that our ambulance station is reinstated or that ambulance response times to our community are drastically improved to relieve the stresses associated with the wait.

Yours sincerely

Ken Norman
Please post your comments in the

We are advised by District Councillor Hilary Biles - who represents the Wychwoods and who has taken a special interest in the recent draft proposals for changing the Ambulance Service - that the most effective channel for public expressions of concern is through

Th

e

Oxfordshire

Community Health Council

. This

is a statutory independent "consumer

council

" which represents the interests of the public in the NHS.

It makes sure

(a)

that

the people of

Oxfordshire

receive the best possible service from the NHS

and (b) that

the views of the public on local

health

issues are heard

.

Hilary Biles has written in our Forum:

"

It is essential that you contact the CHC in writing to give your views. Of course for those of us in the rural areas it is essential we keep Ambulance Stations

.

The CHC need to know the views of the public in this consultation process

"

.

If - like us - you are worried about the effect that closures of ambulance stations will have on response times in Chippy - please take the time to either

or write to :

CHC

,

5th Floor

,

Seacourt Tower

,

West Way

,

Botley

,

Oxford OX2 0JG




Paramedics will be able to reach most areas of Oxfordshire more quickly under a 1.66m scheme to close seven ambulance stations. Ambulance trust managers believe the plans will help them improve their service, ensuring that crews can get to most emergencies within eight minutes. Only four small areas of the county have been highlighted as areas where crews could take longer to arrive. They are a stretch of the Thames above Buckland, and areas between Southmoor and Wantage, around Culham railway station, and between Stonesfield and Finstock. Stations in Abingdon, Banbury, Bicester, Chipping Norton, Thame and Wantage will be sold and the money used to replace them with "resource centres", including staff training and study areas, and on-site child care. The new bases will be in Oxford, north Oxfordshire -- probably Banbury -- and Didcot. Crews will also be able to take breaks at up to 15 standby points called asaps. Ambulance trust chief executive John Nichols said most would be portable buildings. Using them instead of the current stations would mean more of Oxfordshire would be accessible within eight minutes. Mr Nichols said: "They work very well for this purpose, but if there was a small industrial unit where we would like to put an asap then we might use that. The areas covered have been tested and from these areas we can reach 999 emergencies within eight minutes." Health watchdogs and unions raised concerns when the plans were first revealed last summer. Unison and the Community Health Council feared station closures would leave paramedics with nowhere to rest, and patients in rural areas would be hard to reach during shift changes, as crews returned to the three bases. Unison convenor Phil Bolley said: "We're satisfied this will benefit patients as well as ourselves. There'll be an overlapping shift system to prevent all crews returning to base at the same time, and we have agreed compensation for staff who will have extra travelling time to and from work."
The final plans will be discussed by the new NHS watchdog, Oxfordshire County Council's Health Overview and Scrutiny Committee at County Hall at 10am on the 22 January. This meeting is public. It could refer the issue to the Government if it opposes the move.